Latest Updates Featuring Alex D.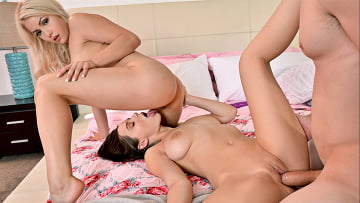 16th April
- The family Easter brunch is always a fun time! Especially when your sister has two INSANELY hot friends like Lana Rhoades and Kylie Page who are invit
ed over for it! The two hotties are getting playfully naughty in the kitchen with their friend's brother Alex after his family embarrasses the hell out of him, but they then decide to go fuck each other with in the bedroom with a double-ended dildo! Alex accidentally walks in on them with their big natural tits out and pussies wet, licking and fucking each other, and he's just jaw dropped! But Lana and Kylie are so horny, and they know Alex has a big dick, so they deep six the toy and invite Alex to drop his pants and join! An Easter threesome with your sister's friends while the turkey's cooking in the oven — not a bad way to spend your holiday!
...Read More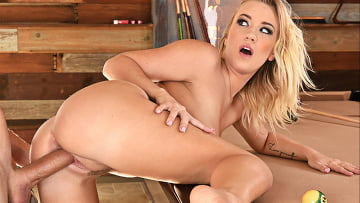 14th December
- Bailey has just got back having a argument with her boyfriend. And who's better to comfort her than her boyfriend's son. Alex can't resist his dad's g
irlfriend because she is so hot.
...Read More