Latest Updates Featuring Jade Amber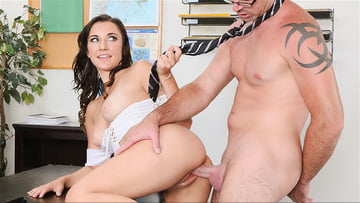 17th August
- Jade is a lost cause when it comes to French. So much so that she falls asleep after her class is over, and her professor has to wake her up before he
leaves the room. He tries a little after-class session with her to try to improve her French-language skills, but she's hopeless But what she can do is pull her top down to show her teacher her nice natural tits! The Frenchman surrenders immediately to her boobs, and then fucks the good student to give her a passing grade. Au revoir!
...Read More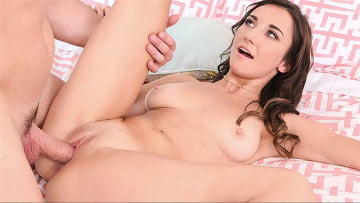 9th August
- Jade Amber hear's her boyfriend's friend Peter talking on the phone to her man, and through eavesdropping she learns that her boyfriend is fucking ano
ther woman! She's not down with that, and she tells Peter that it's officially over with him. Peter makes like he's going to leave to eat a pizza, but Jade isn't having any of that. No, instead, she keeps him over and gets her mouth all over his sausage! No idea why he's at her house in the first place, but it's a good thing for everyone that he was — except for Jade's boyfriend!
...Read More