Latest Updates Featuring Lena Paul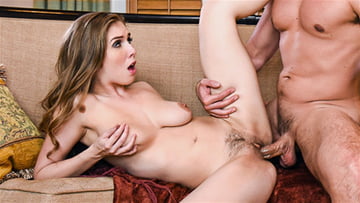 10th March
- Lena Paul's excited to go to the salon and lingerie boutique with her friend … until she arrives at her house to find she's not home! Her friend's b
oyfriend Ryan tells Lena that his woman is out running errands, so Lena rings her up and tells her to get her ass back! She shoots pool with Ryan while she's waiting, and catches him staring at her rack instead of the one on the table! When he admits that her big natural tits blow his mind, she says she's got a half a mind to blow him. Out fall her beautiful boobs and in goes Ryan's big dick to her hot, wet pussy!
...Read More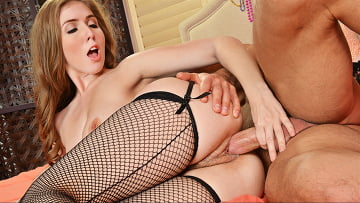 28th February
- Show your tits! Show your tits! Lena Paul has no problem doing that, even to her boyfriend's buddy, Johnny! He's over at her house to pick her up and
head out to a Mardi Gras party that her dumb-ass boyfriend didn't want to go to! That's too bad for him, because Lena's got a great rack, and Johnny's got a LOT of beads to hand out! It's Fat Tuesday, and Lena's fat natural tits are coming to the party to drain Johnny's doubloons while her boyfriend does jack shit! Let the good times roll, or as they say in New Orleans, laissez les bons temps rouler!
...Read More