Latest Updates Featuring Roxy Rox
13th November
- Roxy is going to a university and decided to live off campus, she heads out to the house to check it out and finds that only Wendy's husband is home.
Ryan decides to late her wait inside for his wife to return. Roxy states that she is studying humanities and she believes married man are unable to stay monogamous in a relationship, she even partakes in an experiment to prove her point.
...Read More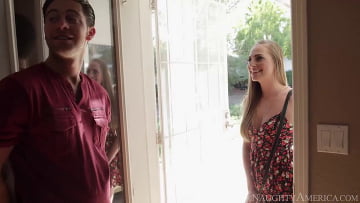 17th October
- After hearing that her friend's brother got a new place, Roxy heads over to meet with Seth. She enters his place and after catching up she goes to che
ck out his bedroom. Roxy quickly makes herself comfortable on his bed and Seth comes in to see what she is up to. She removes her clothes from her body while telling Seth that she can be as loud as she wants to.
...Read More