Latest Updates Featuring Yasmin Scott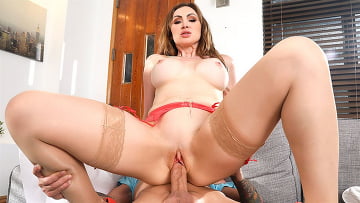 13th December
- Tyler's spending the night at his buddy's house, but he was unaware that he was stepping into a sticky situation, what with his friend's parents in th
e middle of a fight. Tyler's snoozing away on the couch when his friend's mom Yasmin Scott comes home and mistakes him for her husband. She apologizes for the fight and wants to surprise him in the middle of his slumber with a blowjob! While she's sucking a cock much bigger than she's used to, she pulls off the blanket and finds she's blowing her son's friend instead! Embarrassment ensues and Yasmin speeds her way to her bedroom…until MILF figures she's already horny and has to have that big dick in her hot wet pussy!
...Read More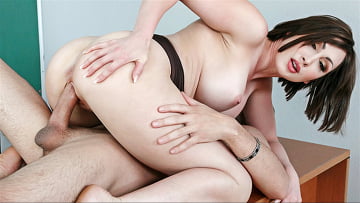 30th December
- Yasmin needs some stress relief after a long hard day teaching. She can't help but to please herself once all her students are gone. Fantasizing about
her hot student with her fingers up her pussy, she gets discovered. Now he's going to finish the job with his long hard cock.
...Read More